Building Plans Design Package
If you are thinking about extending or converting your existing property in Manchester, Stockport or Cheshire, then using our simple 3 step plan, Plans to Build it will take care of this daunting process for you. We will give you friendly, professional and honest advice through the whole process.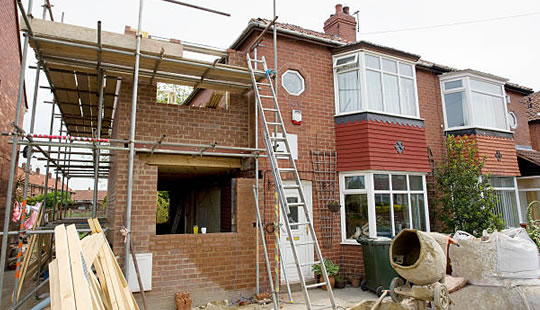 Step One
Contact 'Plans to Build it' to arrange a free design consultation and site survey at your property.
We will discuss your house extension or conversion with you, in detail, at your property.
We will give you ideas and options to make best use of the space whilst complying with your Local Council guidelines.
We will use this brief as a basis in production of the building plans and associated building specifications.
Step Two
Computer aided design (CAD) building plans package.
We will supply you with a professional CAD Building Plans Package, which will form part of the Local Council Planning and Building Regulation applications.
The CAD package will include:
Existing and Proposed Floor Plans
Existing and Proposed Elevations
Building Specification document and Cross section details
Room Areas
Block Plan
Photographic survey
Design and Access Statement (Where required)
[Scheme drawings will be scaled 1:50 or 1:100 or 1:200 as applicable]
Step Three
Your approval for proposed designs.
As soon the first draft plans are completed, we will either email, post or hand deliver the plans to you within 14 days of the initial consultation. At this stage you can make any amendments to the proposed plan layouts, and once we have done any necessary changes we will then issue them to the Local Authority Planning / Building Control Office.
We also request our Building Design Consultants providing design fee and the Local Council application fees as detailed.