The benefits of a loft conversion
The most obvious benefit of having a loft conversion is the fact that space will be added to your home which is a great solution for a family who needs an extra bedroom, or for someone who wants office space. In fact there are many reasons why people choose to have their loft converted.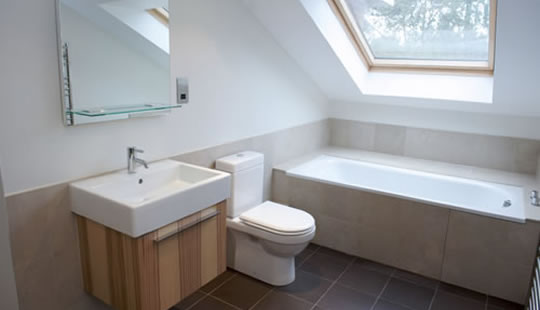 Add Value to Your Property
Loft conversions are valuable to those who live in the home due to the extra space they provide, but also due to the fact that they have been shown to add around 20% on top of your property's value, according to the latest Housing Market Research. This can add up to somewhere in the range of £15,000 - £35,000.
The value of your property will increase no matter what you use the converted space for. Many people even use the converted room as a space for guests or lodgers, therefore creating an extra avenue by which to make money before they even think of selling the house. This can be useful as the loft is often out of the way of the rest of the house.
In order to get the most benefit from your loft conversion, carefully work out the costs to make sure that these do not add up to more than the conversion will be adding to the value of your property. You should also not have your loft converted simply as a way to make your property more valuable – it is important that it is something that adds value to your life as well as the property for it to be truly beneficial.
The Benefit of This Kind of Extension
Many people may opt to extend the space in their house by the addition of a conservatory or other rooms on the ground floor, though one of the benefits of converting the loft is that you may open up a whole different perspective. It may be possible to create windows that give access to a beautiful view, or even to add a balcony in time.
Planning permission has always been an obstacle for any kind of home extension, though the process has been made a lot easier with regulations relaxed by the government in an attempt to make our homes more valuable. Many loft conversions that do not add an extension will not even require planning permission, and those that do should find it a lot easier than in the past.