The benefits of a garage conversion
With moving house a somewhat unattractive prospect for many people right now, expanding the home you live in might be a viable alternative.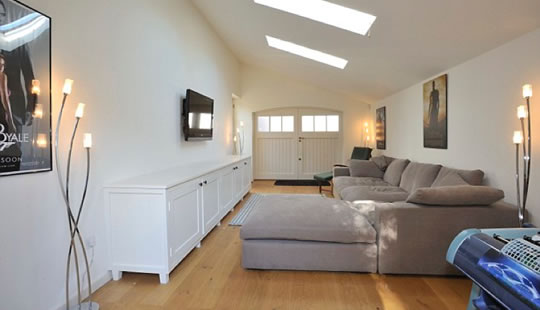 Extensions and loft conversions can be the obvious choices.
But what about that extra, neglected room that is used solely for storing bikes, general household junk and other items accumulated over the years? We are, of course, referring to the garage.
By converting your garage into living space, you could not only make use of valuable but underutilised square feet, you could also take the opportunity to rid yourself of quantities of clutter. You could have your new room in your garage in just a matter of three or four weeks.
Garage conversions can be used for all kinds of purposes. Perhaps you want another living room or a new dining room, or maybe a study or office. A garage conversion can provide an extra bathroom or a larger kitchen. It can be a playroom or even a home gym.
However, converting your garage isn't simply a matter of taking out a door and putting in a window. A conversion well done will require skilled workmanship and should be carried out by a reputable and experienced builder.
Once you're ready to start, the good news is that it is unlikely your conversion will require planning permission.
However, this shouldn't be taken as read, so it's important to check before commencing work or you could make an expensive mistake. There can be circumstances where permission would need to be obtained.
For example if your house is in a conservation area or is listed, or if you also intend to extend the size of the garage.
Another thing to watch out for, particularly if you live on a development, is that there is no restrictive covenant in the deeds of the property prohibiting any change in appearance to the front of the house.
However, whatever the situation regarding planning permission, the conversion's construction will be governed by building regulations, and lack of compliance can lead to the council enforcing an order retrospectively to return the garage to its original use.
Finally, don't forget to talk to your neighbours. Let them know what you plan to do and listen to their concerns if they have any.
Although it might appear easy enough, converting a garage is not really a job for the average DIYer as building regulations are stringent and you need to know what you're doing.
First and foremost, the foundations of the garage need to be sufficient to take the weight of the new front wall and its window, the roof and the adjoining walls.